Cordless Electric Bobbin Winders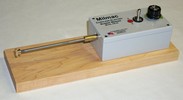 Model PS is our basic single-ended cordless bobbin winder, made specifically to fit the popular Ashford-style boat shuttle bobbin.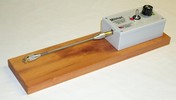 Model PSX is an extended-spindle version of the PS, accommodating bobbins up to 7½" (190 mm) long.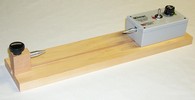 Our double-ended bobbin winder, Model PD, will accept bobbins up to 9" (230mm) long and 2¼" (57mm) in diameter.